To add users in Faculty WC, you must first search for "Faculty WC List" in the search bar.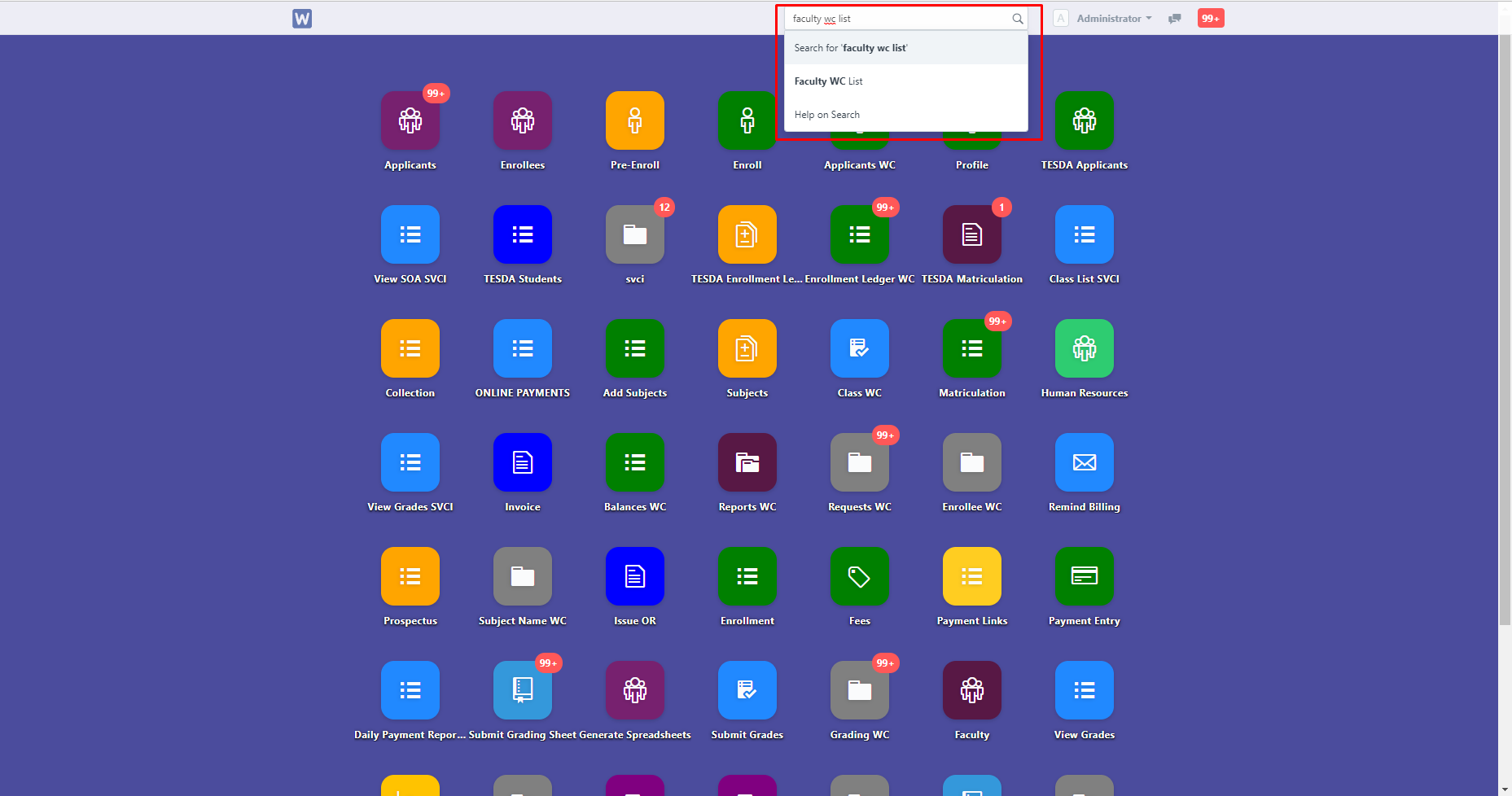 After clicking it, you will then be directed to this page, click "New" to add users.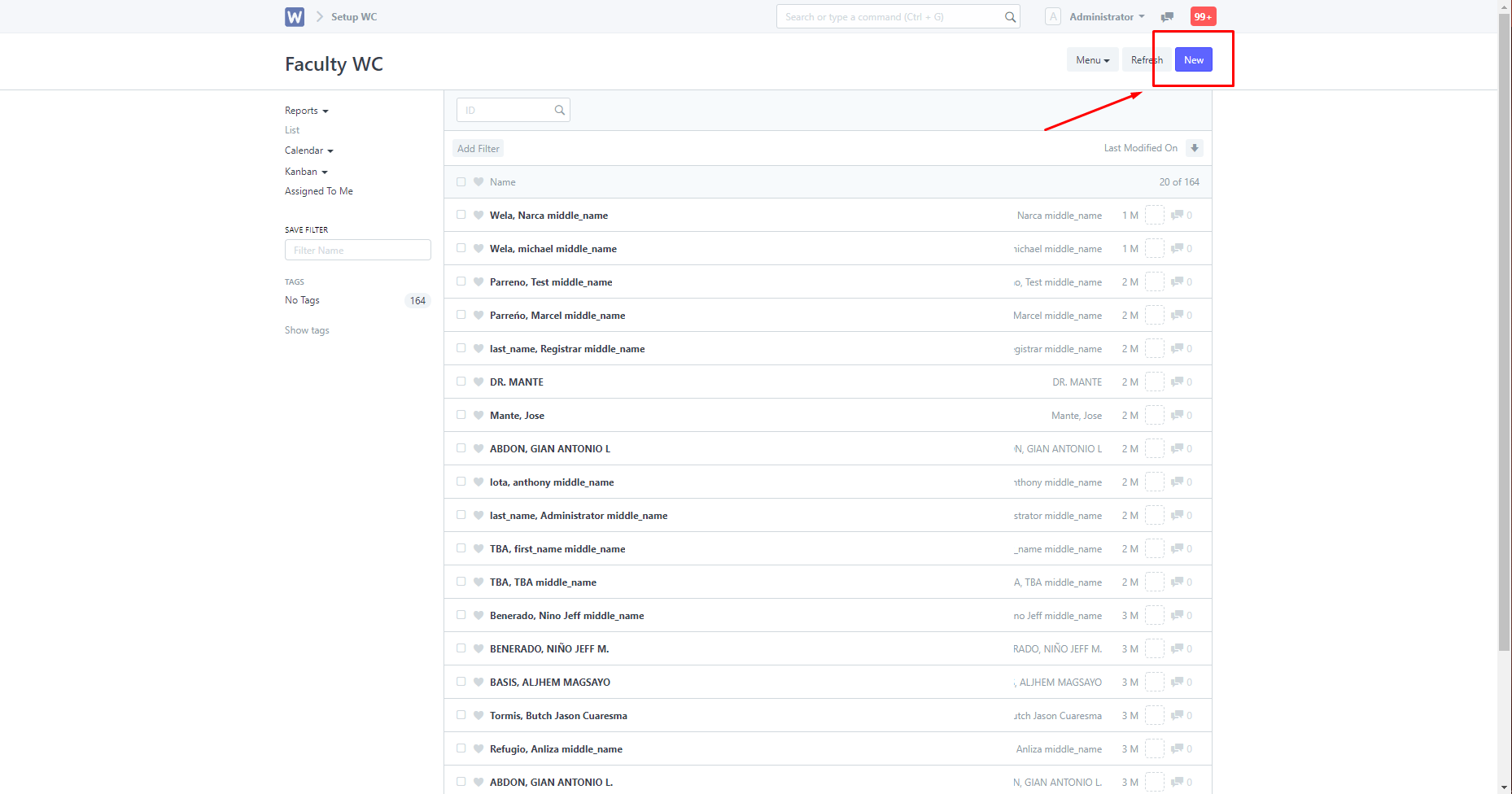 You must then fill up the fields.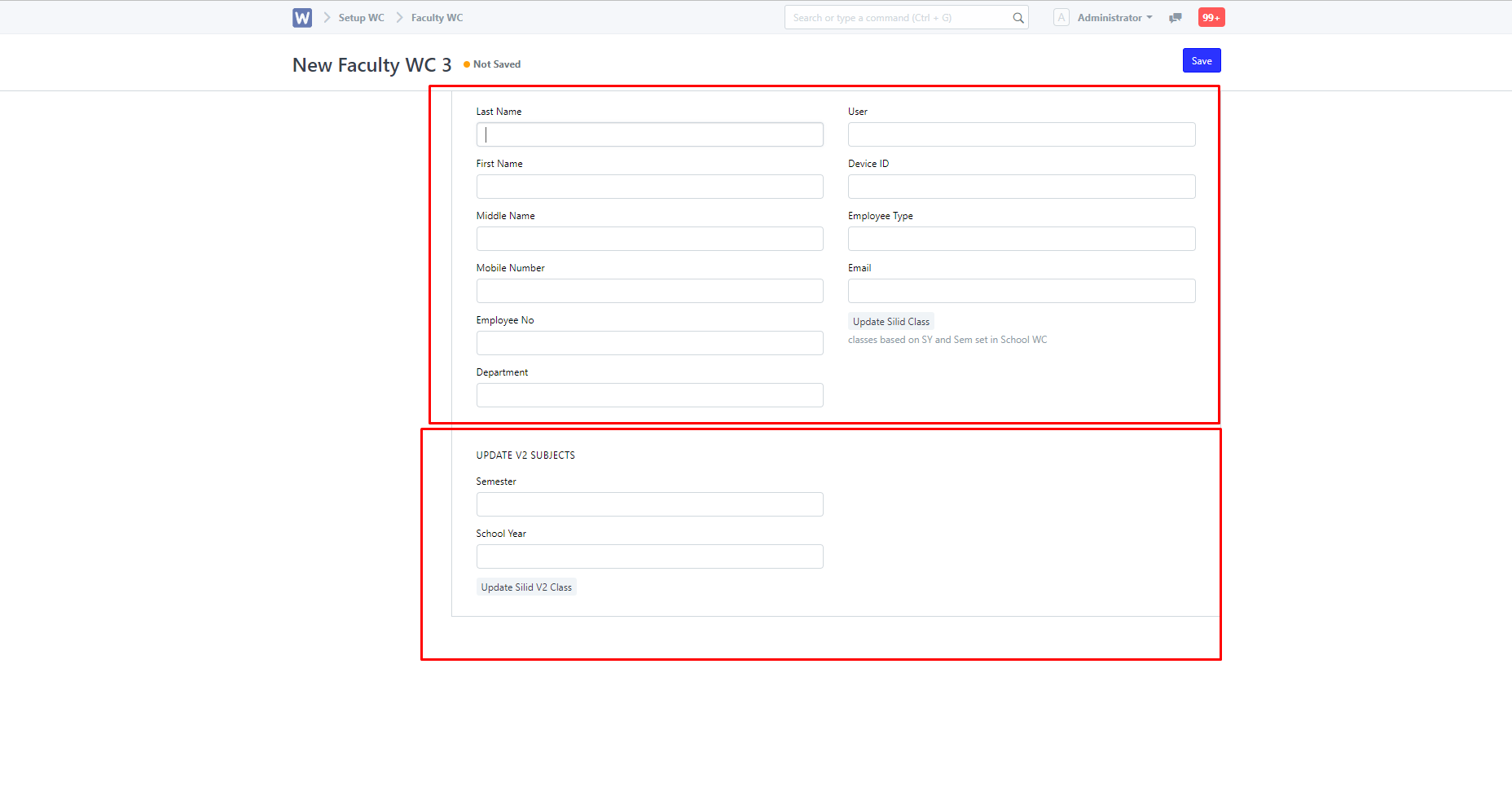 User will then be added to Faculty WC List.