Step 1. Click on "Enrollees" icon."

Step 2. Click the "Reports" tab and select "Enrollment Count BED".

Step 3. Once in Enrollment Count BED, User can set the "School Year" to view the enrollment count of the current school year.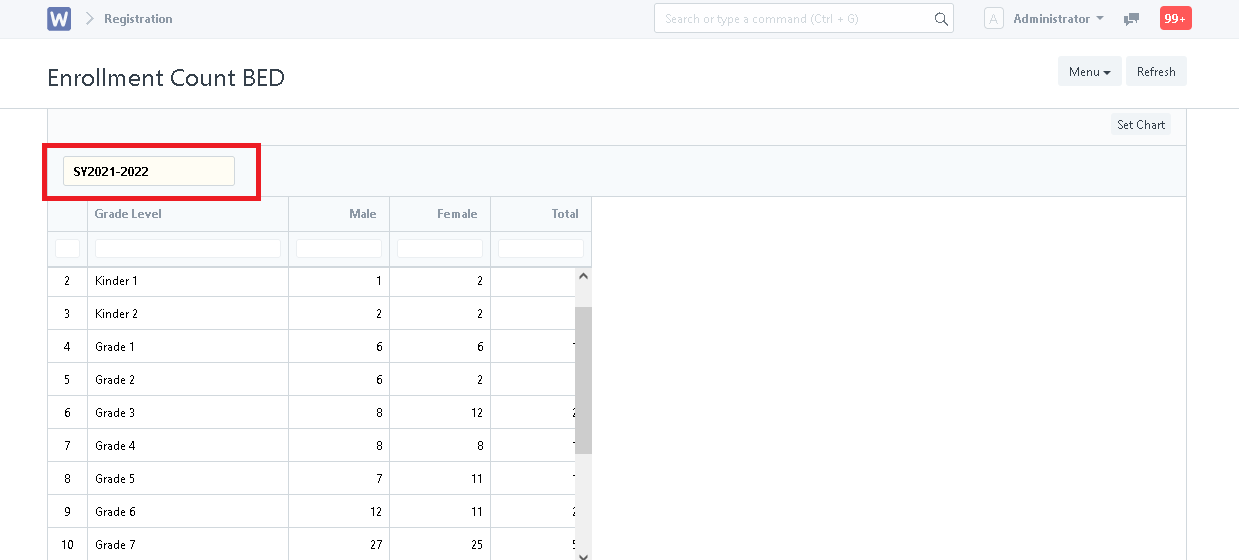 Step 4. To extract the data generated, User can click on the "Menu" button and optionally select "Print" or "Export" into an excel file.