To assign instructors, search for "Assign Instructors List" in the search bar.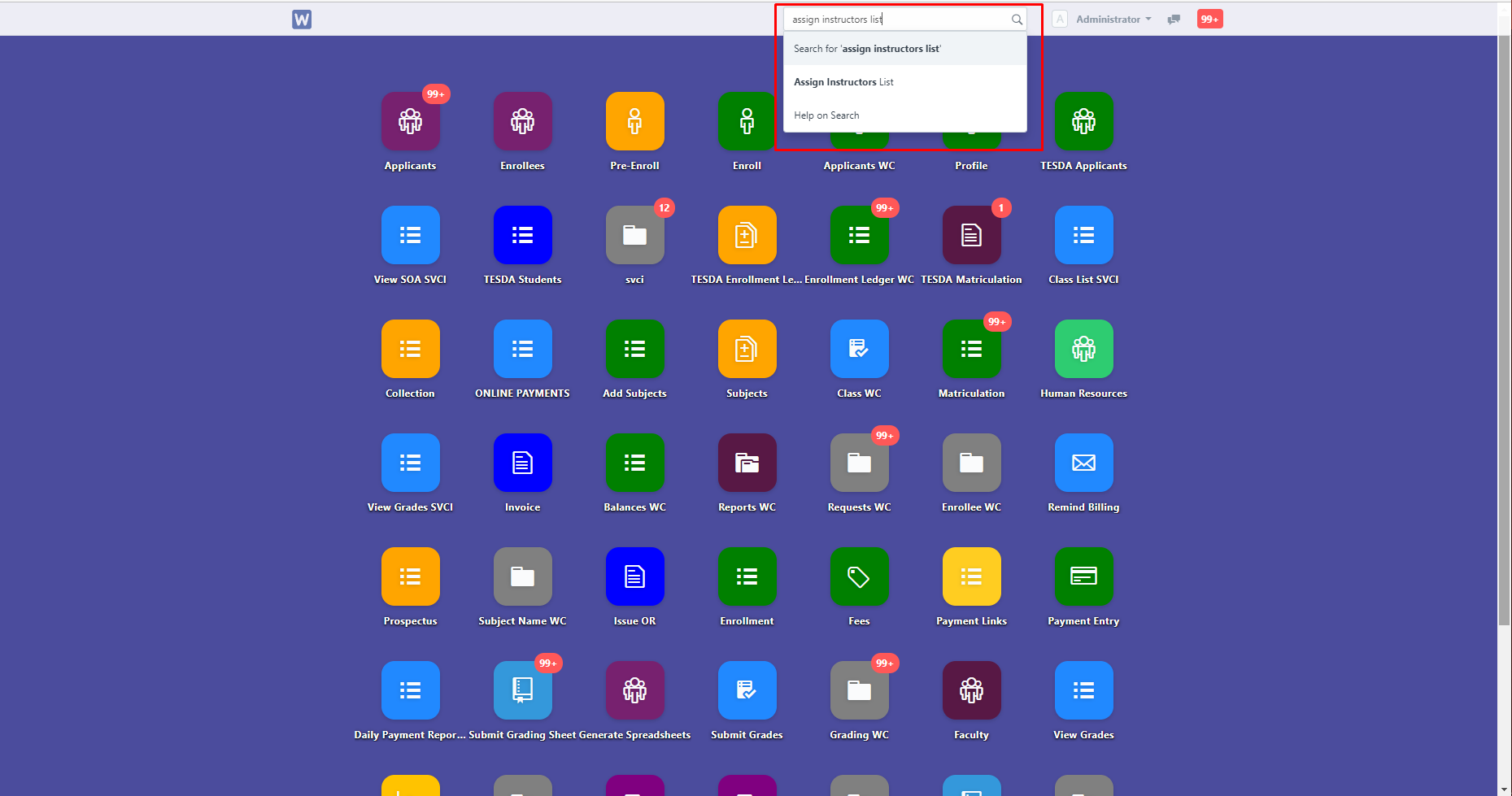 You will then be directed to this page, click "New" to create a new entry.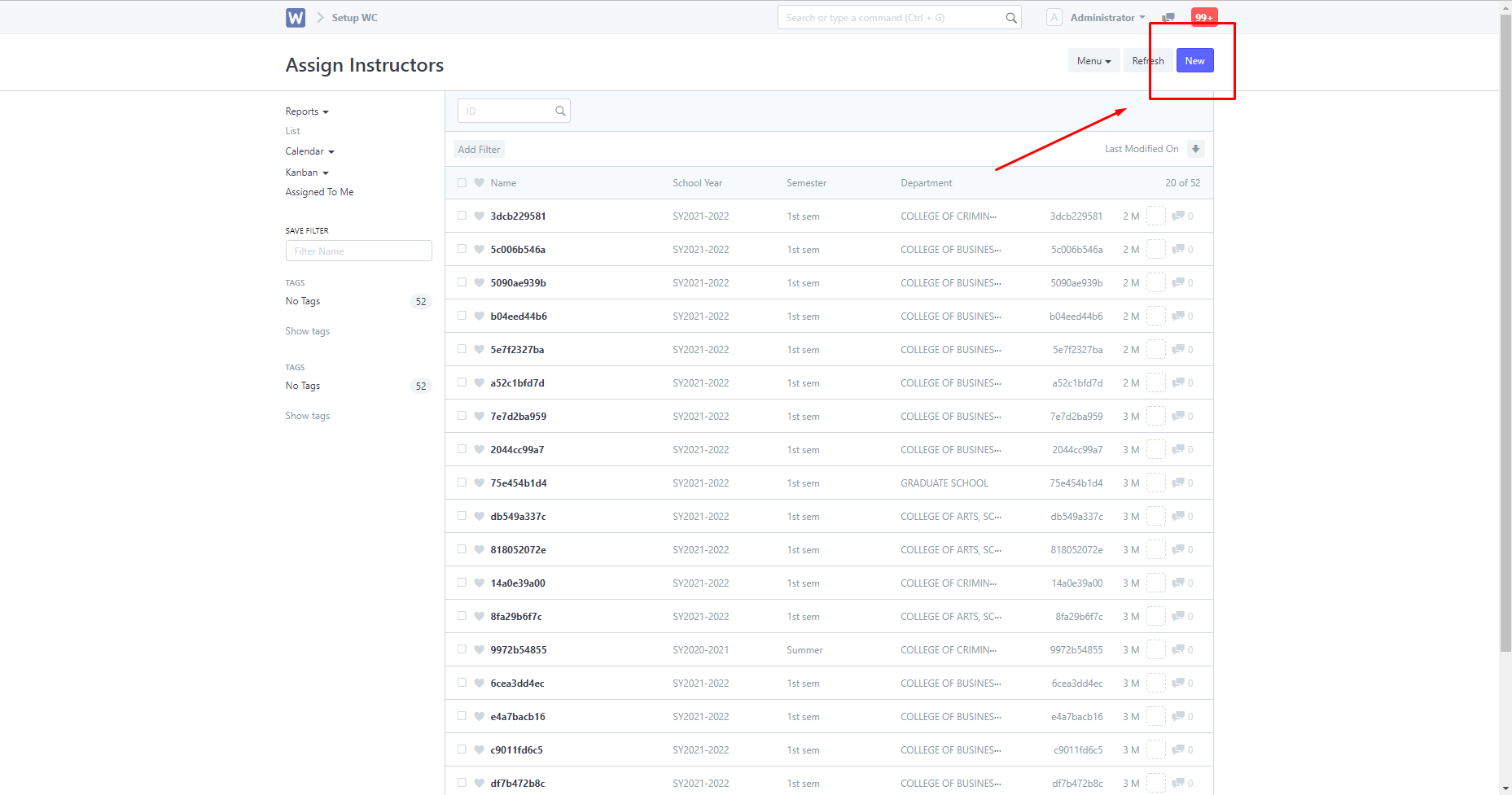 You must then fill in the mandatory fields.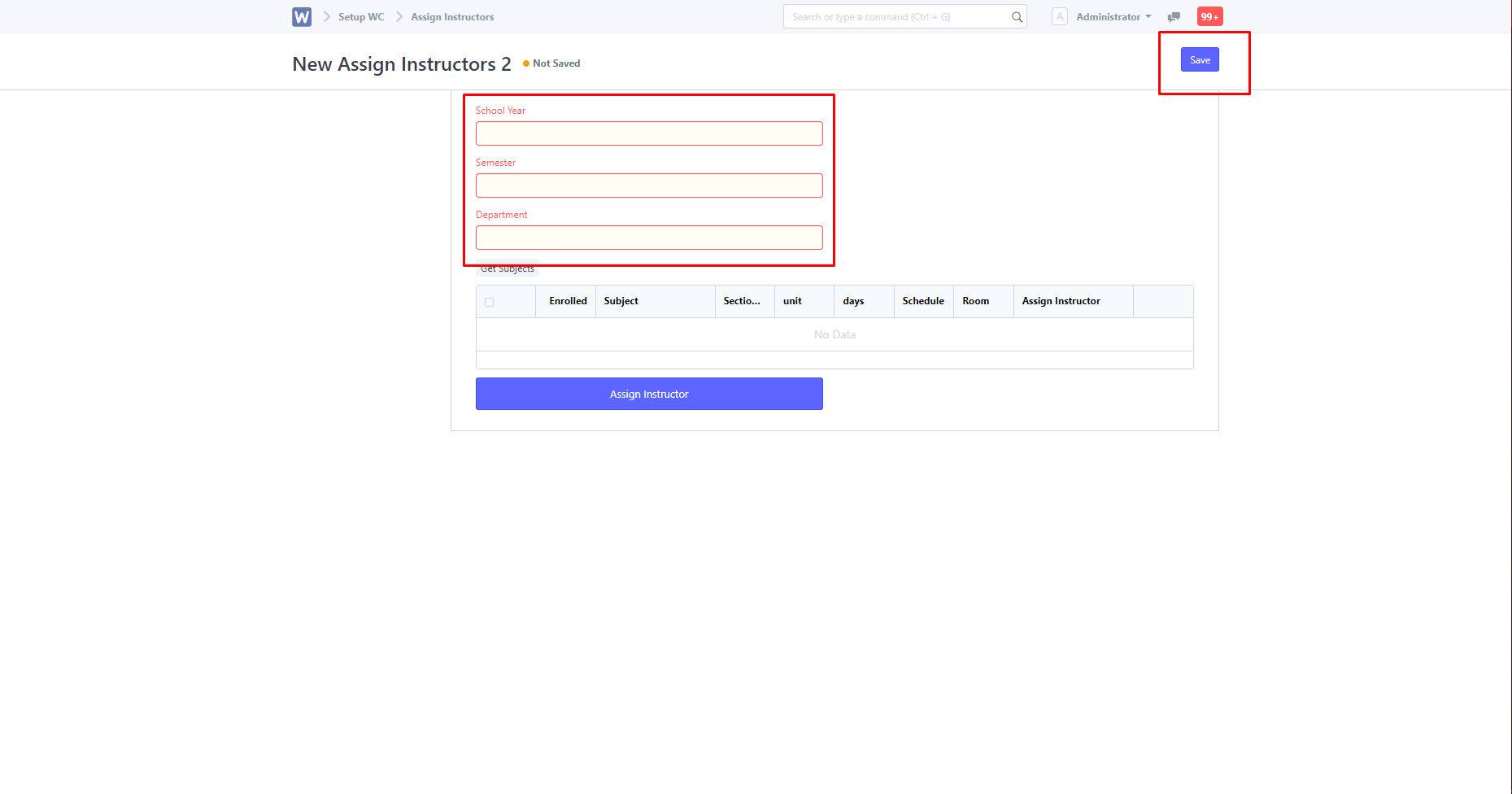 After filling in the fields, click "Get Subjects". The table below will then be filled in.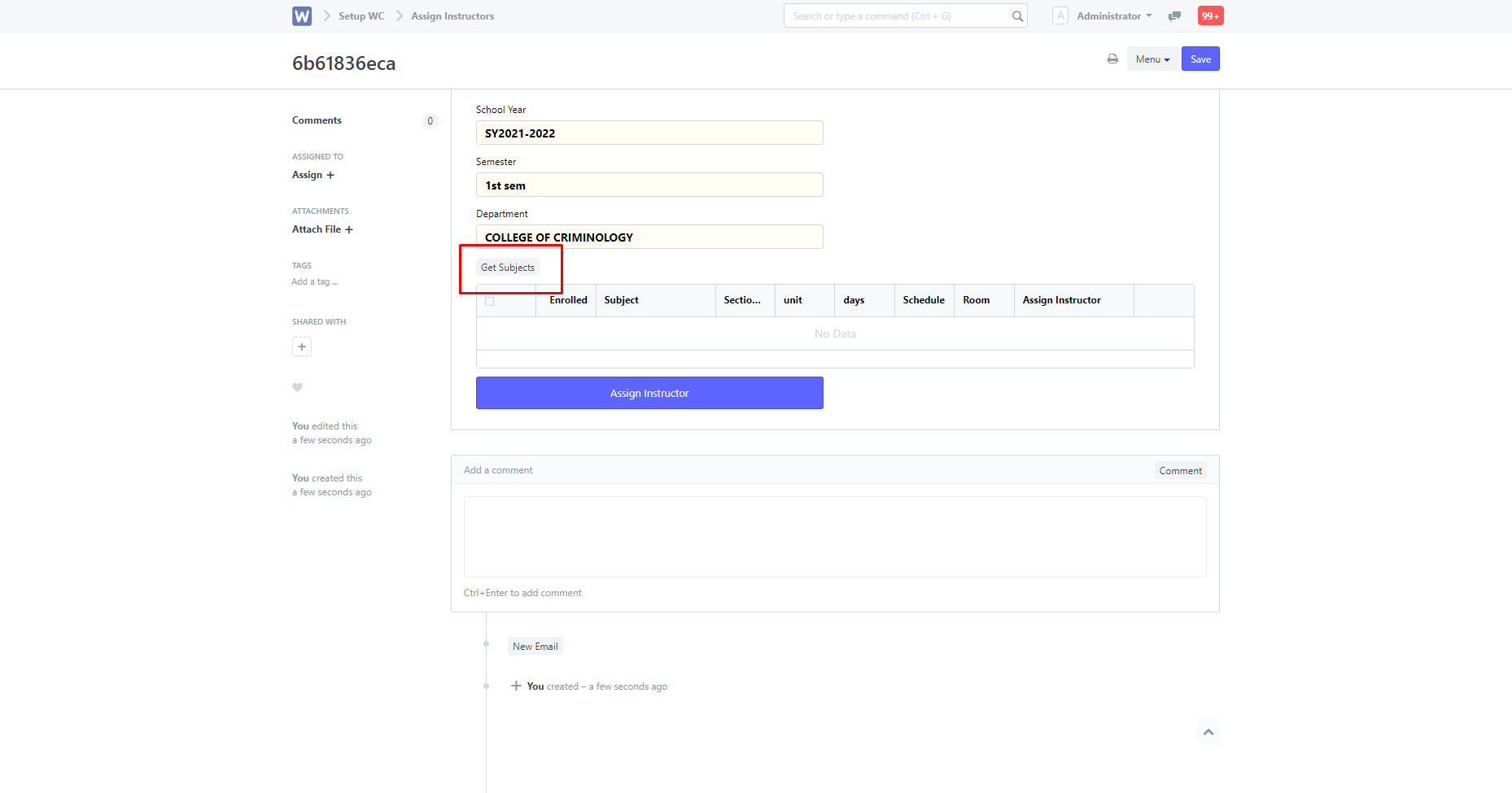 You can edit or delete entries in the table, to edit, click the 'arrow-down' button in the table.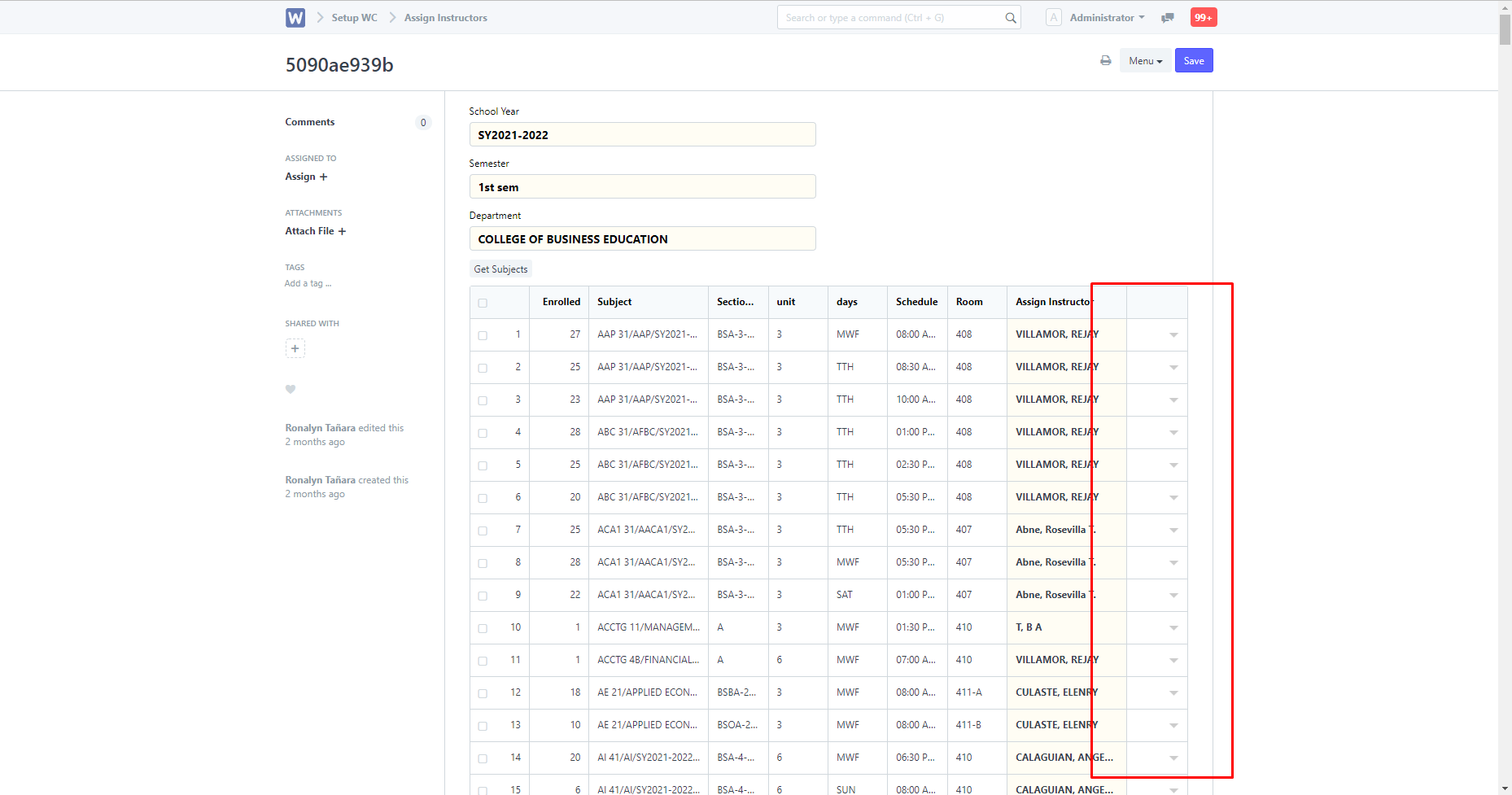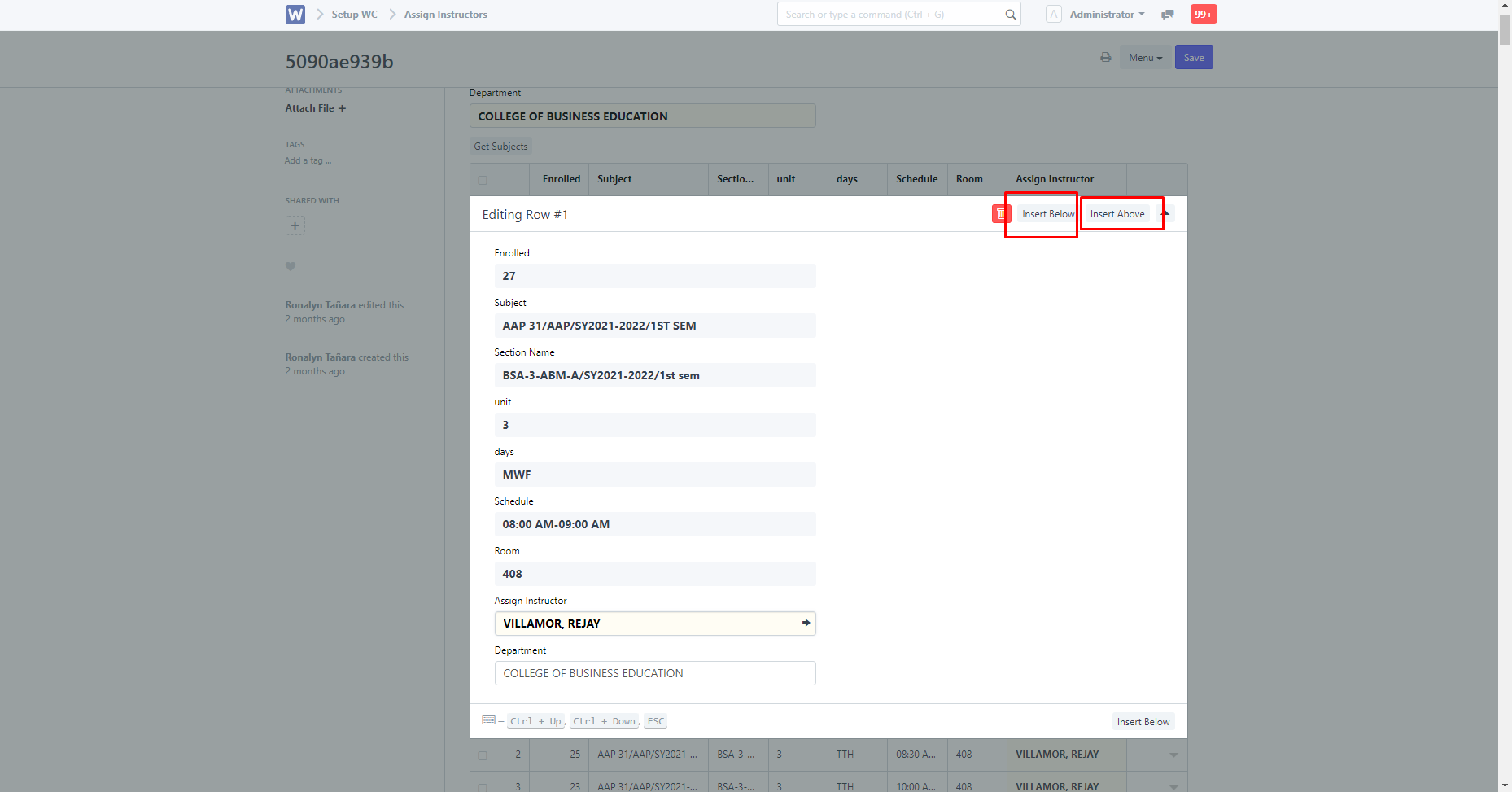 To delete entries, click the boxes on the left to select entries, then scroll down and  click the delete button.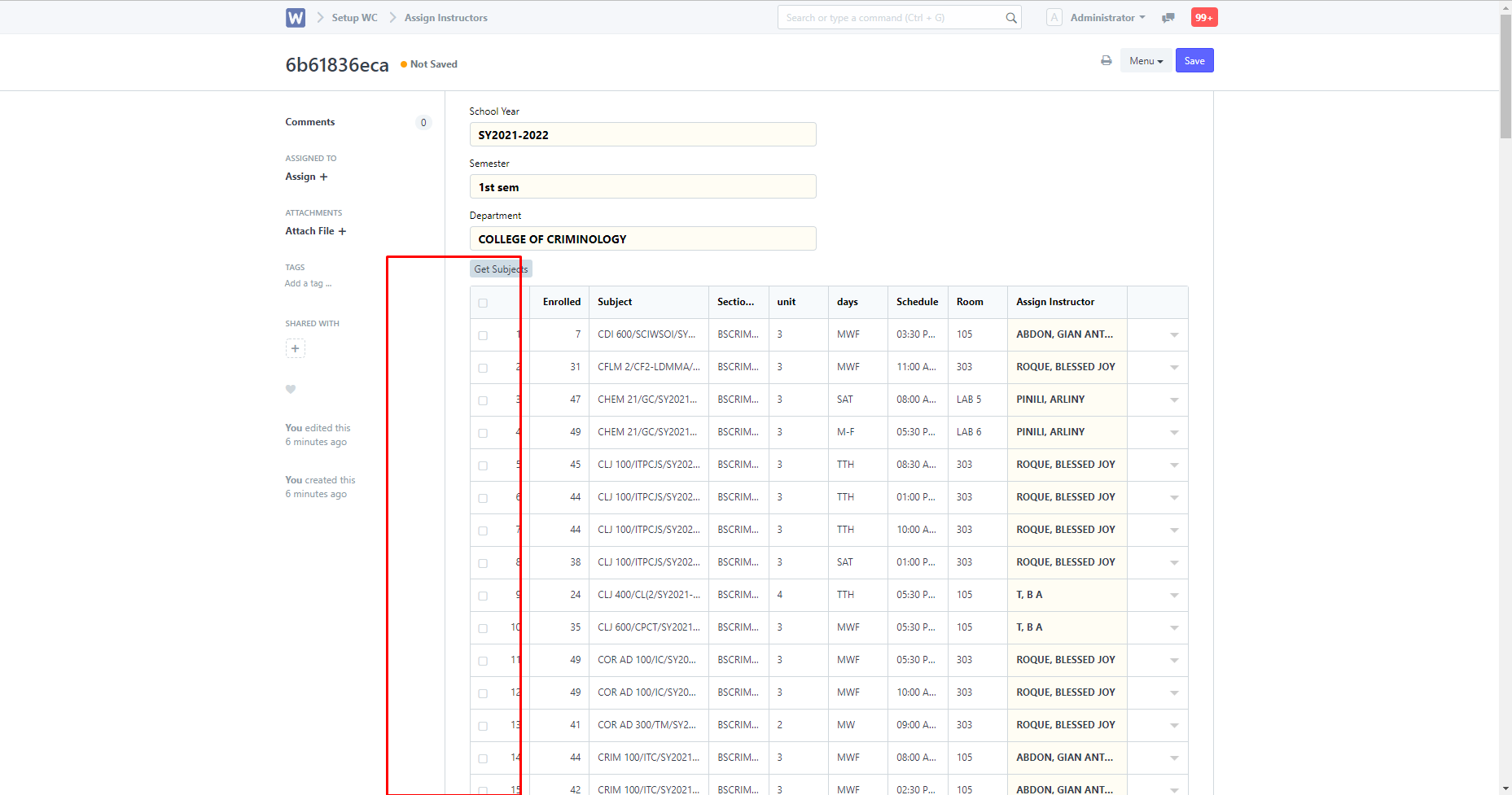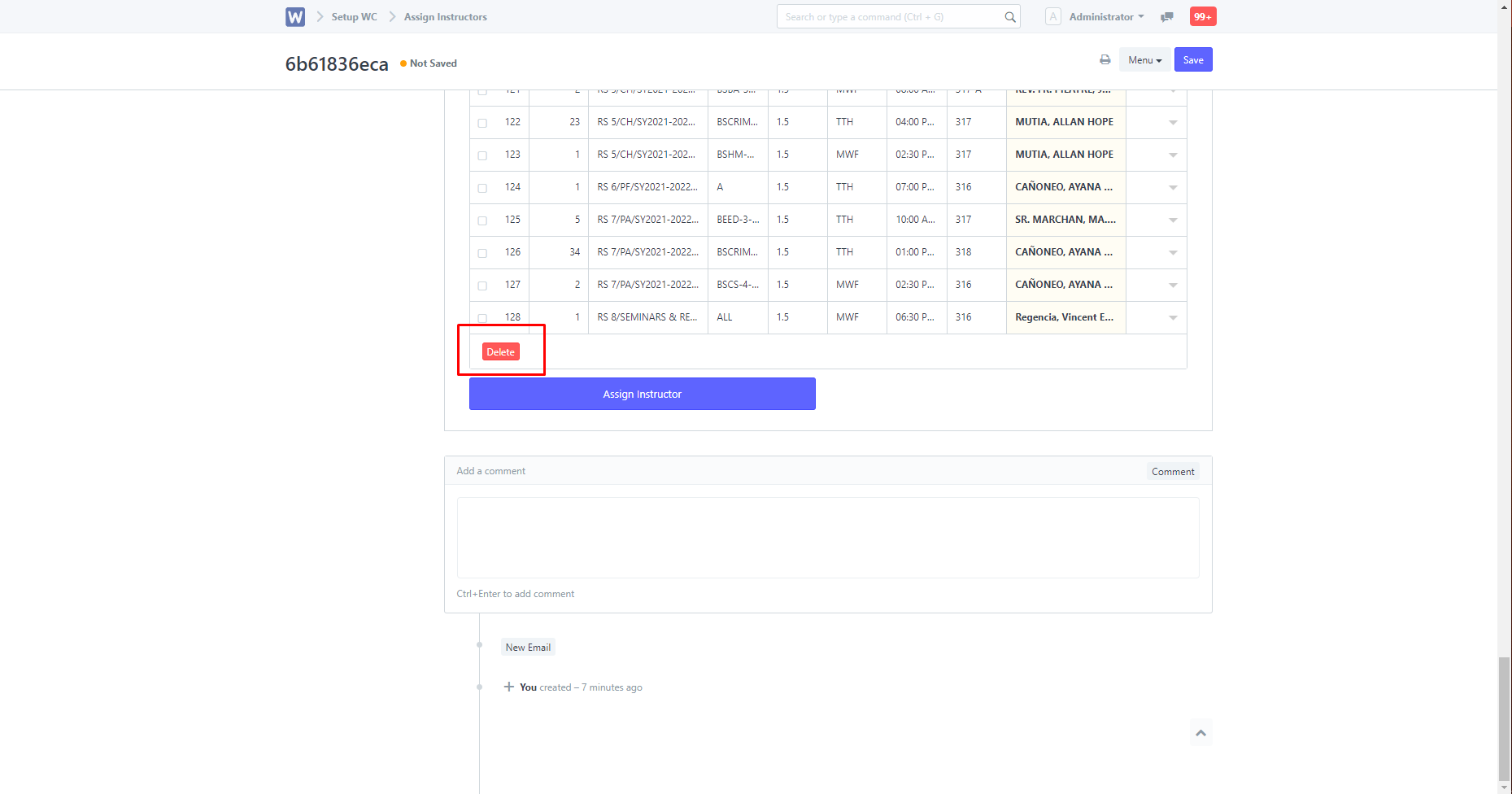 Once done editing/deleting, click the "Save" button and then the "Assign Instructor" button to apply changes.