Step 1. In search bar, search for "Subject Name WC List".

Step 2. Choose a subject.

Step 3. Click on the "Add Row" button in the table indicated in the illustration to input the details of the fee.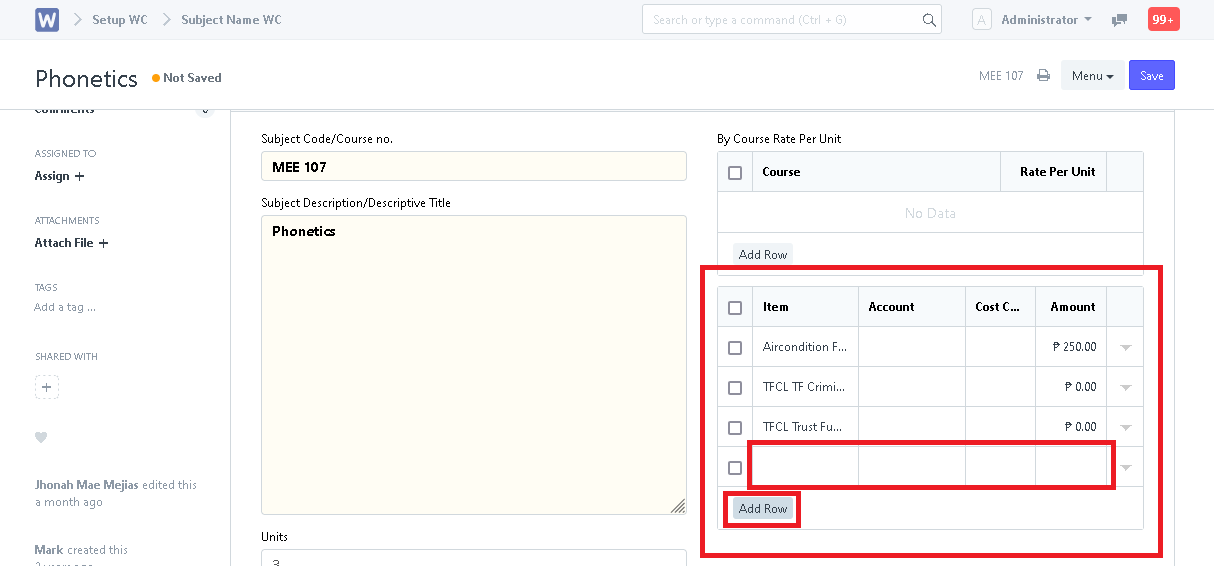 Step 4. Click "Save" after editing. Then click on "Batch Update Fees" to update the fees of all students that have this subject.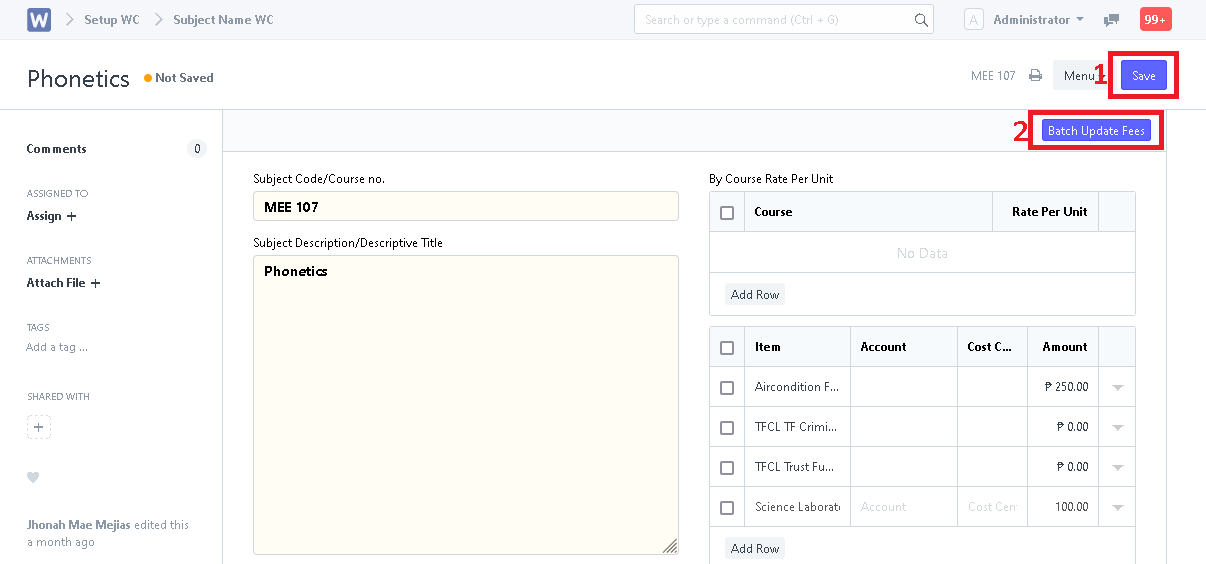 Step 5. System will then prompt the user to select the School Year and Semester where this fees will update. Click "Submit" after selecting School Year and Semester to proceed to update fees.

Fees are now updated!