Step 1. In search bar, search for "NSTP with Address"

Step 2. Set filters to generate the report.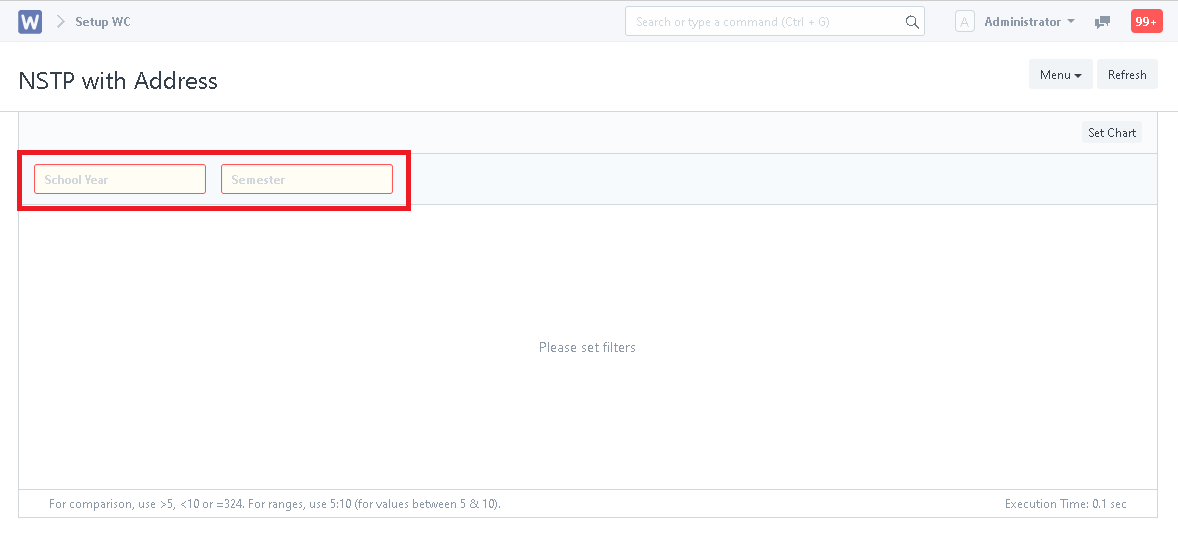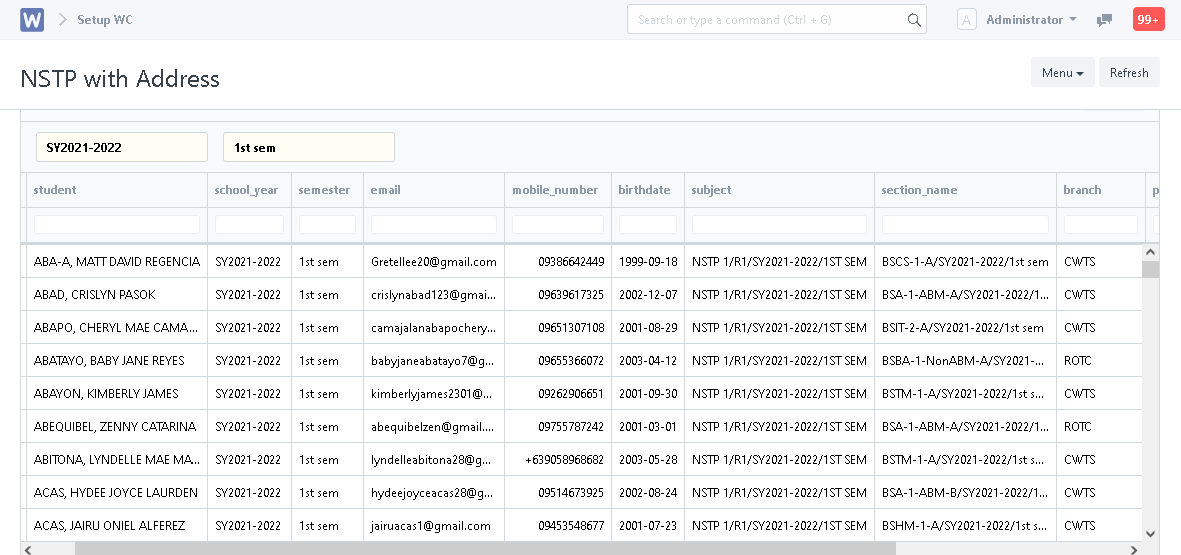 Step 3. To filter between CWTS and ROTC, type "CWTS" or "ROTC" under the branch filter in the table generated.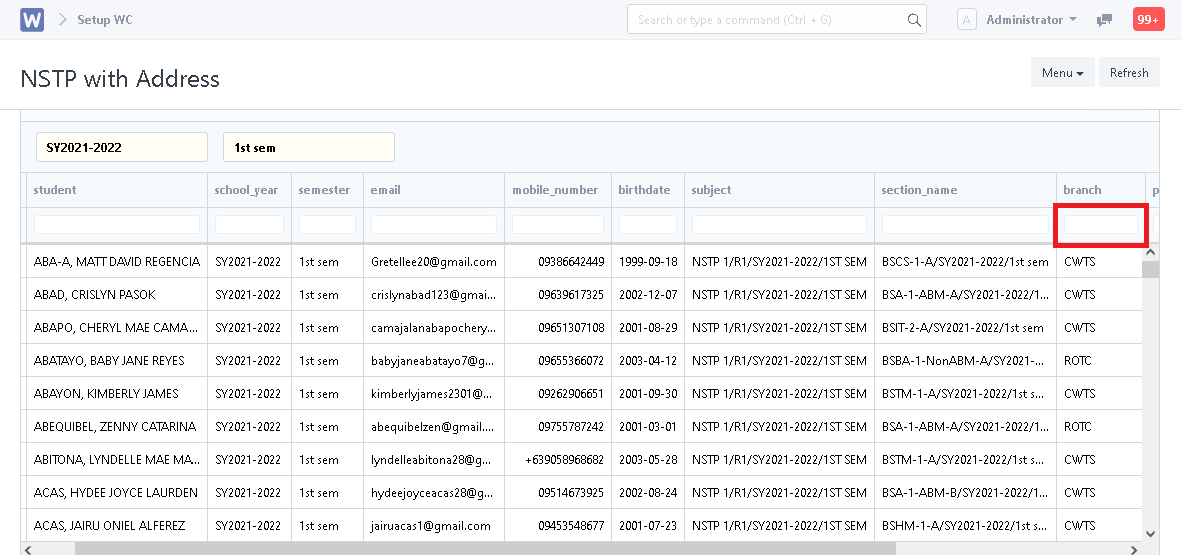 Step 4. To extract the generated report, click the "Menu" button and select "Print" or "Export" to excel file.