Step 1. In search bar, search for "SVCI Send Billing".

Step 2. Set the desired filters. After setting the filters, the report will generate.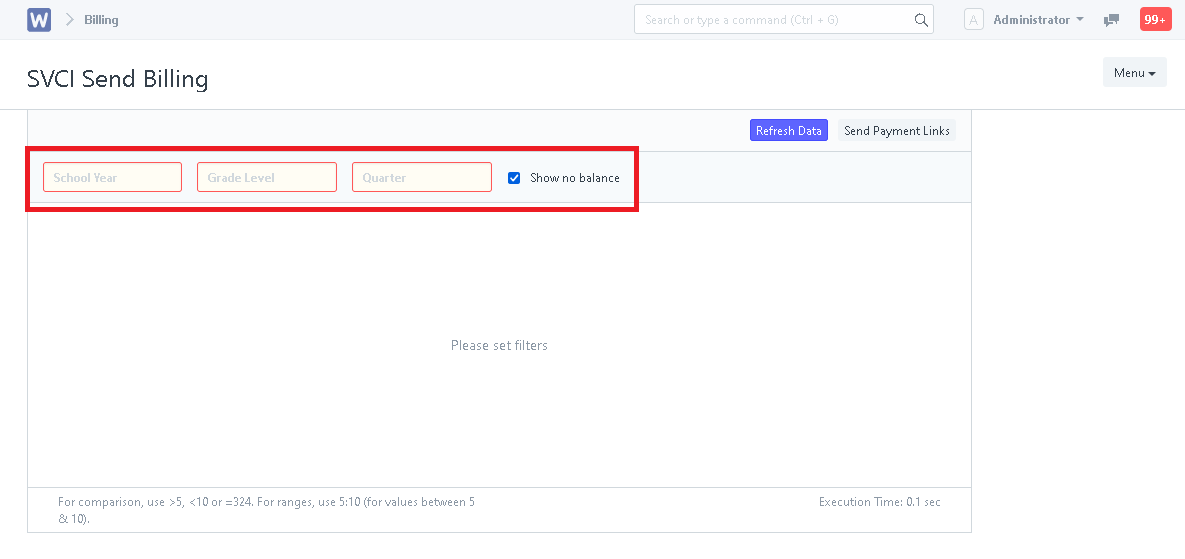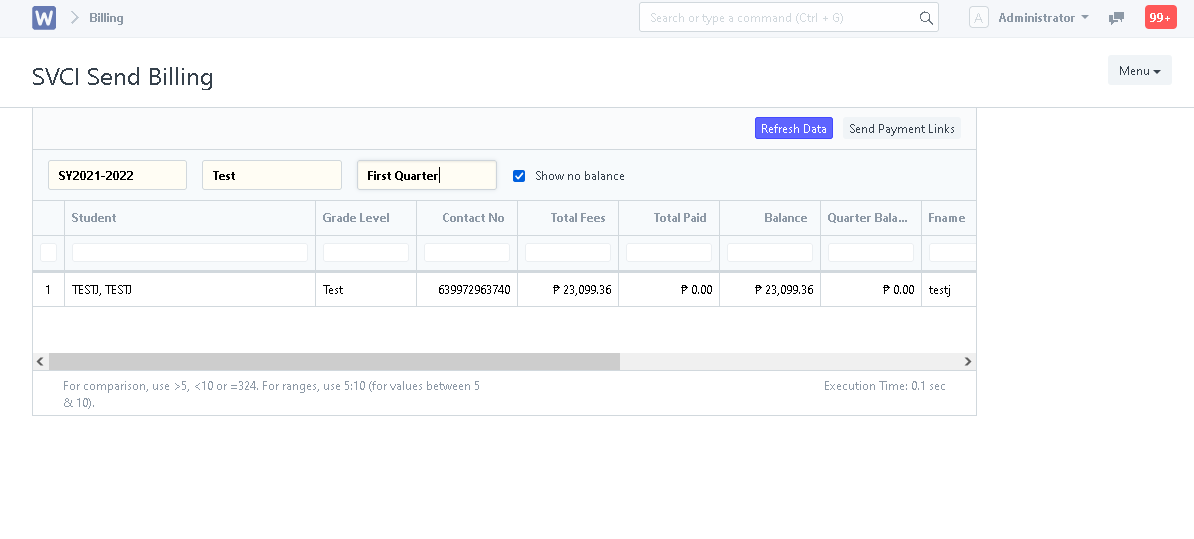 Step 3. Click on "Send Payment Links".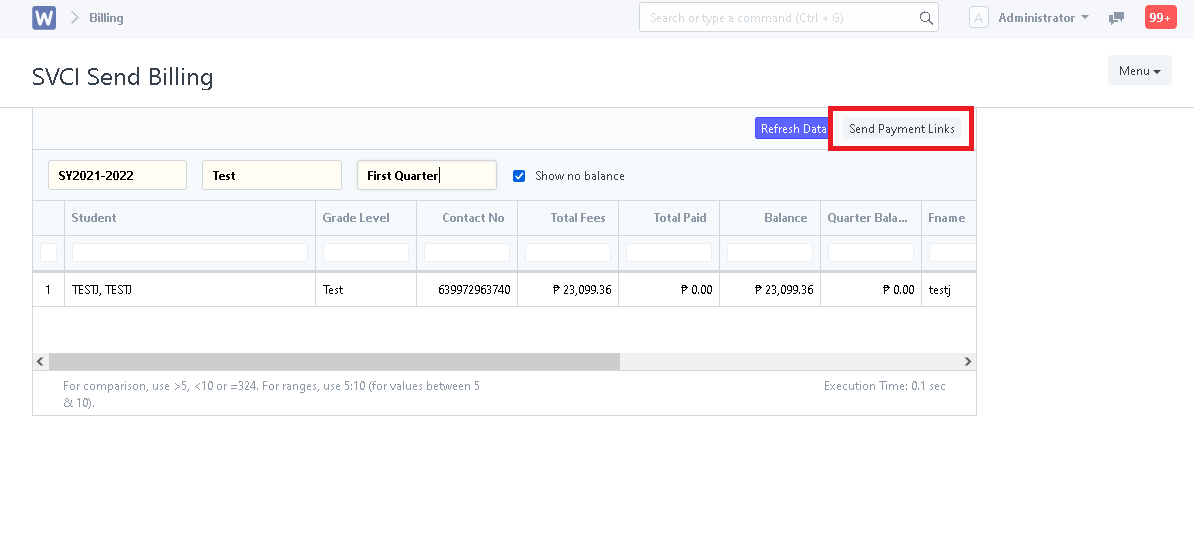 Step 4. System will then prompt to confirm sending of payment links. Click "Submit" to proceed sending.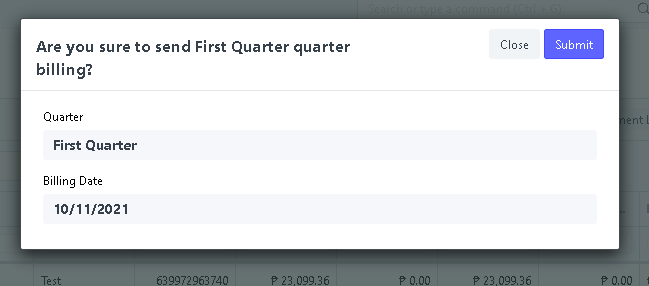 Billing is now sent!