Step 1. In search bar, search for "School Fees WC List".

Step 2. Click "New".

Step 3. Fill in the details. (In Course, must be a course from TESDA)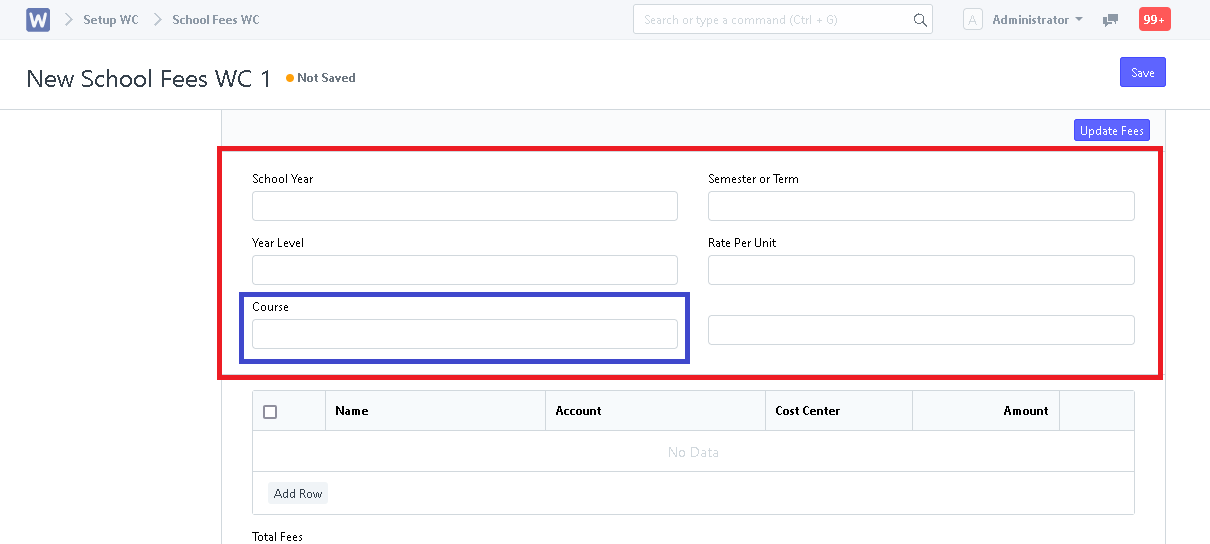 Step 4. Click "Add Row" to be able to input the fees and their corresponding amount. After editing, click "Save".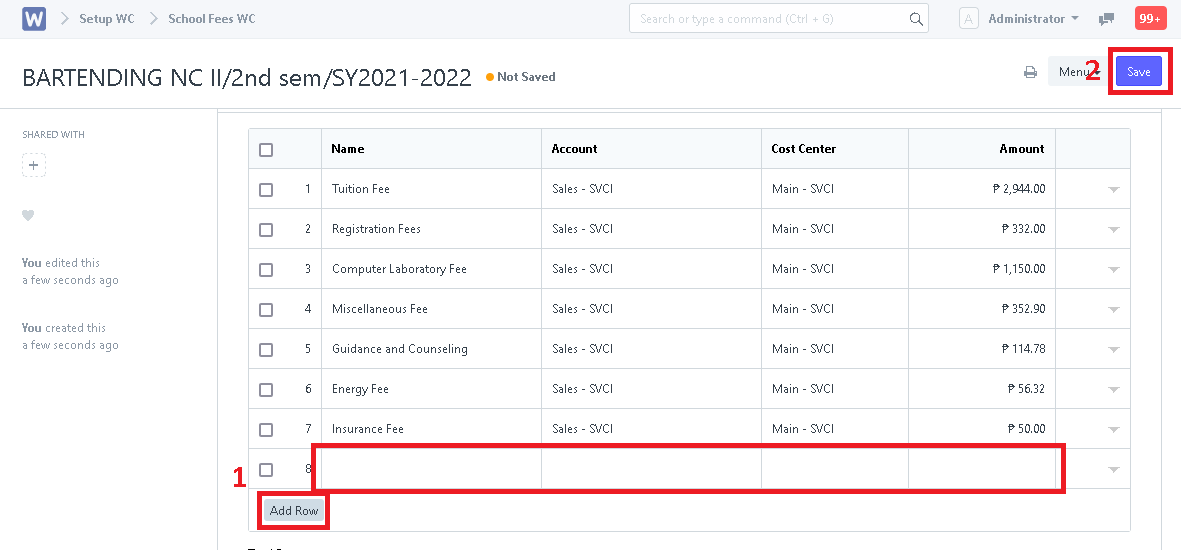 School Fee is now setup!