Step 1. In search bar, search for "Payment Links List".

Step 2. Input the student's full name in the "Full Name" field. Payment Links with that name will then show in the list below. Opem the payment link of the student's recent online payment.

Step 3. Check the payment link's School Year and Semester if it is missing or incorrect. If corrections were made, click "Save" after editing.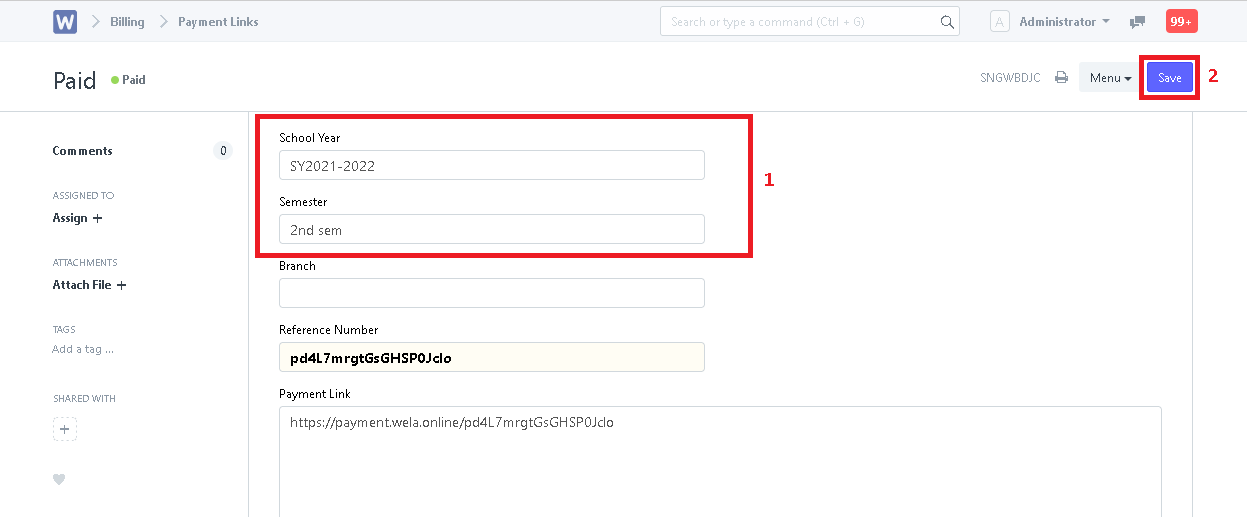 Step 4. Go to the student's Applicants WC and Enrollment Ledger (if created) to check if payment is now reflected.