Step 1. Search SVCI Bulk Exam Permit Report in search bar.

Step 2. Fill the red box and you can fill the course box if you want to be more specific. It will automatically display the data.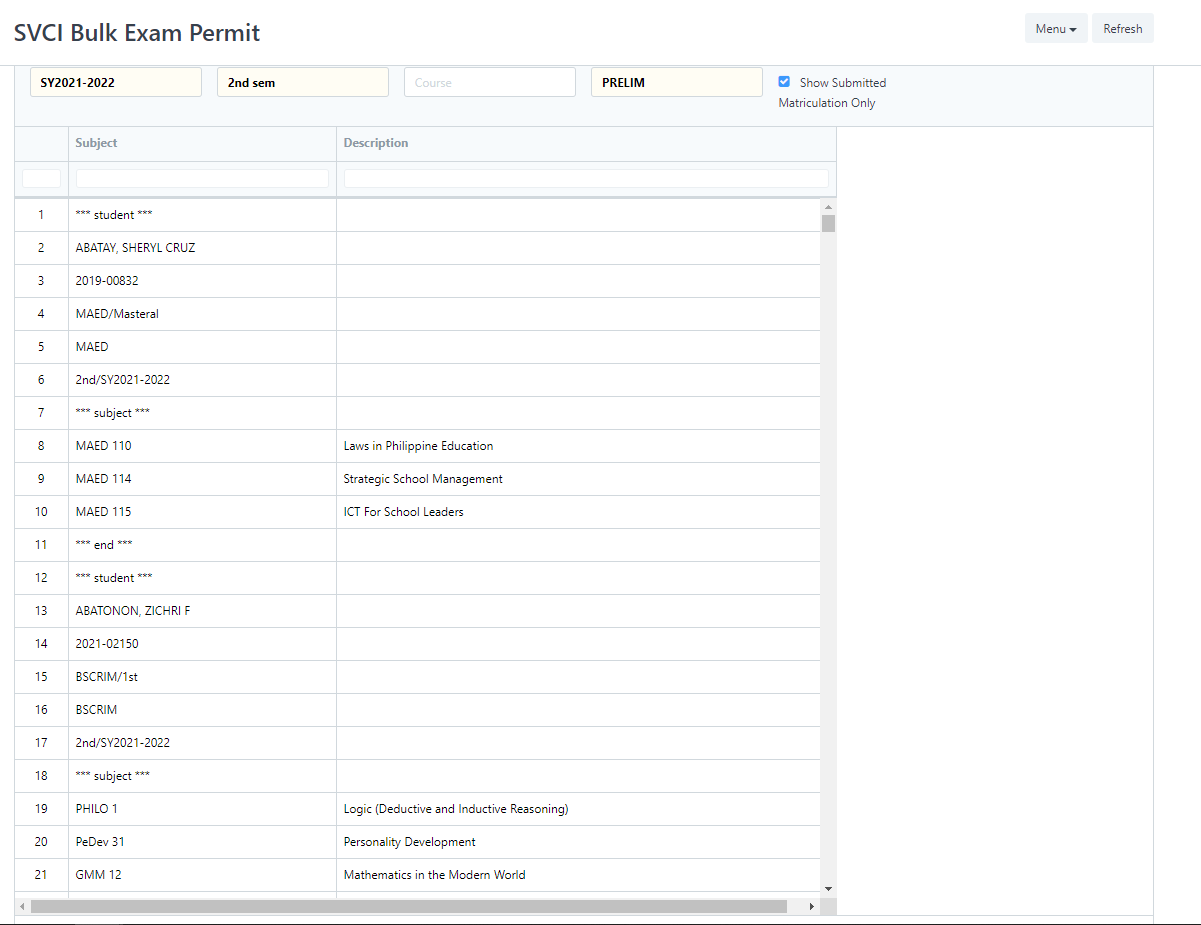 Step 3. Click Menu and click Print. Pop up message will appear, then select Submit.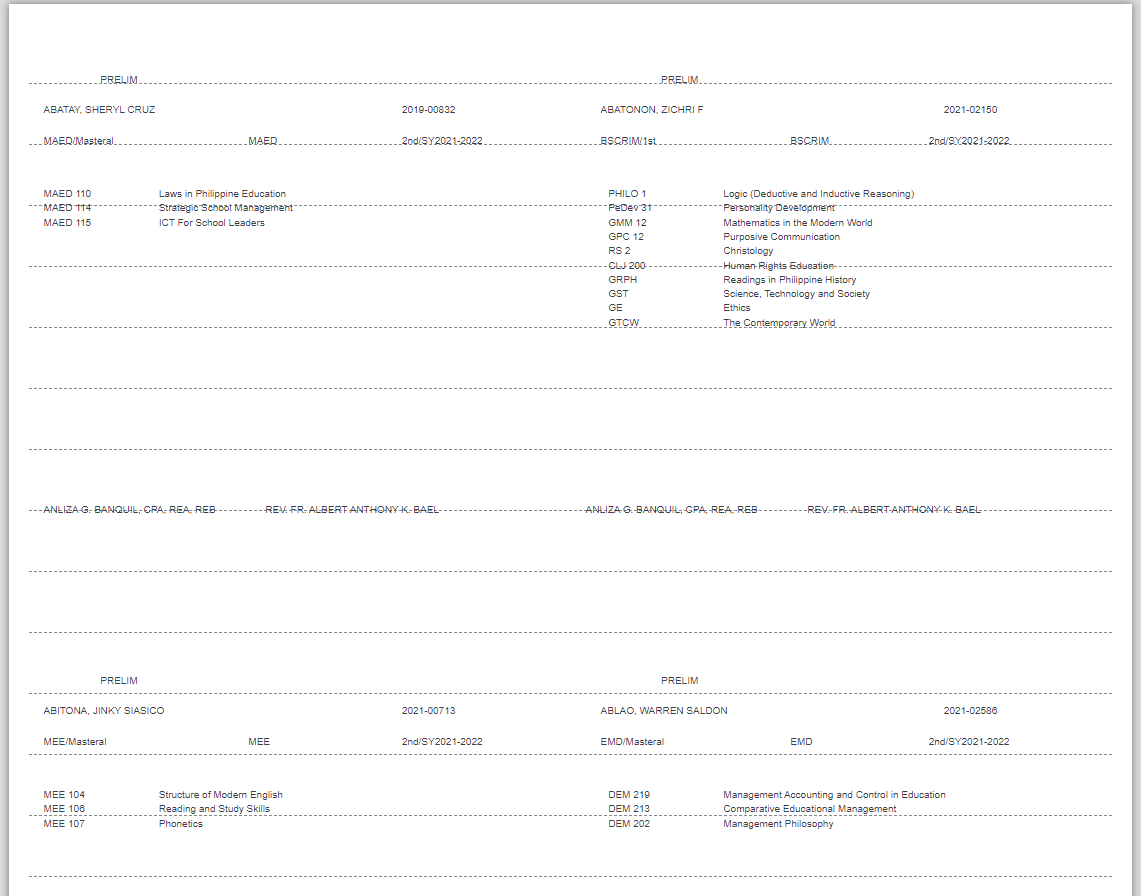 It will open another tab in the browser containing all information.